Top 10 Ways to Be A REAL Dad
by Gina Valley
Today is my Dad's birthday.  He's only got the one a year, so I like to do something special for it. This year, I thought I'd share a little bit about him.
My dad's a pretty amazing guy.  In fact, the older I get, the smarter he gets!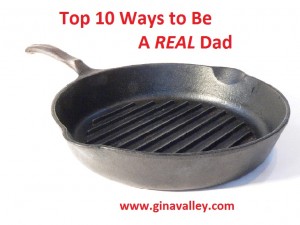 He's truly got this whole dad-thing down.