Where Was That Fire Extinguisher?
by Gina Valley
I'm not sure what came over me.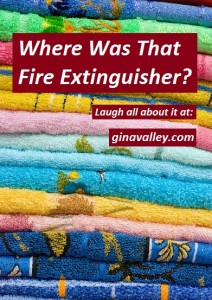 Maybe it was the chocolate fumes at the mall.
Maybe it was having to change the toilet paper roll. For the 3rd time. In one day.
But, whatever the reason, I saw some brightly colored beach towels, and thought that they would make great Easter baskets.