Can You Monogram A HazMat Suit?
Having played host while I made three fancy meals, countless sugary treats, and a host of other goodies yesterday, our kitchen is looking a bit, well, like a post-bomb-blast site.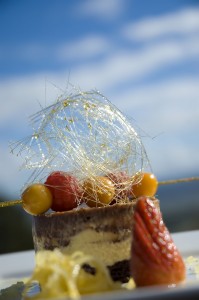 Our refrigerator, which is always on the bad side of horrible by the end of a normal week, has reached record depths into the pit of Oh-My-Gosh!-How-Gross-Is-That?!?!-ness this week.
Celebratory supplies and extras cramming their way in amongst the weeks waning left overs and melting vegetables have created a refrigerator environment not unlike a post-apocalyptic CostCo crossed with an exploding ice cream truck.
It ain't pretty and it is sticky.
So, since I will be up to my knees in mess cleaning out our refrigerator today (after work, you know, during my free time) I thought it'd be a great idea to revisit my What is THAT? The Special Joys Of Family Fridge Cleaning post as our Throwback Day post this week.
That way you can be right there with me.  After all, misery loves company.  It also loves a professional cleaning staff, but, let's face it, that isn't going to happen.  No staff would tackle this mess.  It takes love to have the courage to face this.  Well, that and a lack of money to hire someone else to do it.
Anyway, here's a little snippet of my fun What is THAT? The Special Joys Of Family Fridge Cleaning post:
….."Empty the contents," Smartha says.  Sounds so simple.  It probably is at her house.  Clearly, she's never seen our refrigerator at the end of the week. I'm willing to bet that Smartha can "empty the contents" of her fridge, uh, refrigerator in a matter of minutes, even while wearing a ball gown and satin evening gloves.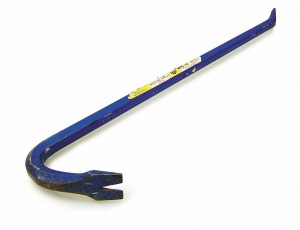 It takes me most of the day to empty our refrigerator, while wearing a HazMat suit and carrying a chisel and a stun gun.
As I am pulling, prying, and purging items from our fridge I'm also trying to figure out whether to keep each item.  I'm sure there is nothing questionable in Smartha's refrigerator.  Sometimes there is nothing in ours that's NOT questionable.  Sometimes the stuff in ours is in fact capable of answering questions.
If your questionable items can't talk yet consider the following as you decide which should stay, which should go, and which should have gone last week.
If you can't tell what it is or was, throw it out.
If you no longer own any dishes matching the one it's in, throw it out.
If you don't remember making, much less eating it, throw it out.
If it wiggles on its own and you can catch it, throw it out. If not, just lock the back door after it makes a run for the yard.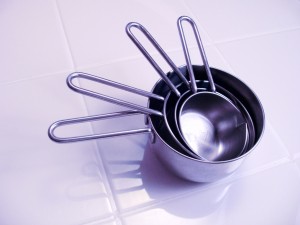 Step three in this simple process, according to Smartha, is to add 2 tablespoons of baking soda per 1 quart of hot water, and then use a clean, soft cloth dipped in this solution to gently wipe down and refresh the inside of the refrigerator.
No problem at all.  It's easy.  All I need to do is figure out what happened to my four sets of measuring spoons, interrogate my pack until someone cracks and admits they took the baking soda to conduct science experiments in their room, locate a bucket (read: empty ice cream tub.  Buckets disappear within minutes of arriving at our home from the hardware store, never to be seen again.  I've actually bought a tub of ice cream several times simply because we needed a new bucket.), and figure out how many quarts the bucket, which is always labeled only in metrics, holds.
I then need to locate a "clean, soft cloth," which could very well end up being sandpaper, steel wool, or a flame thrower, depending on what state of fossilization the puddles in our refrigerator have reached.  A "soft cloth" doesn't really cut it in our refrigerator.  I need something a bit more weapon-like to show those spills I'm serious, and to scare them into submission.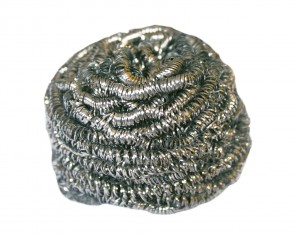 I might have even substituted baby wipes and a potato brush for the hot water/baking soda/clean soft cloth setup once while cleaning out our fridge when my mother-in-law was due to arrive shortly.  Ok, maybe more than once.
The important thing to remember at this stage in the process is to get the interior surfaces clean.  And, that if all else fails, you can rent a sand blaster at most home improvement stores.
And, don't forget to…..
Click on over to my What is THAT? The Special Joys Of Family Fridge Cleaning post for the rest of the laughs.  I'll meet you over there.  You bring the chocolate.  I'll bring the giggles.
As always, the click to get there counts as cardio.
Laugh Out Loud!
-gina
Did you head on over to What is THAT? The Special Joys Of Family Fridge Cleaning?  Go ahead.  I'll still be here when you get back.
Does your fridge reach that science experiment stage?  Who cleans it out?  Do you have a monogrammed HazMat suit?  Shoot me a comment.  I'm looking forward to hearing all about it!
Facebook and Twitter have both been acting haunted and dropped people I thought I was connected with lately, so double check that we're hooked up on both my Facebook page and my Twitter account, OK?  I don't want you to miss a laugh.  And, I like hanging out with you.