These Do NOT Cause Brain Damage!!! …Gina's Favorites
by Gina Valley
I'm traveling to Ohio this week to hang out with a wonderful bunch of funny writers. I hope this 
Gina's Favorites
 post keeps you giggling while I'm away.
These Do NOT Cause Brain Damage!!!
Dear Family,
Clearly, you are safety conscious.
Very safety conscious.
Granted, you haven't let little things like leaving skateboards on the stairs or Legos on the floor or swinging a bat inside our house cramp your style.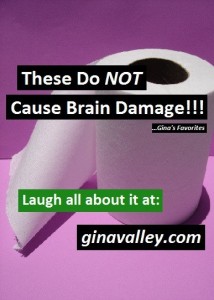 Nor, do you allow climbing the sides of buildings, jumping from tree to tree, or launching yourselves out of a soaring swing to give you pause.
But, I have, nonetheless, come to the conclusion that you are taking extra care to stay away from things you truly believe can cause you irreparable harm.
I used to think you were just slovenly. Now I realize you're just trying to avoid causing yourselves brain damage.
Somehow, though, I think you've become a victim of misinformation, because you're avoiding certain things in your never ending quest for safety, which, and I'm sure this will be shocking news to you, are not in fact actually harmful.
Contrary to what you have been led to believe, the following will not cause brain damage:
Changing the toilet paper roll. I'm aware that the only time anyone other than me puts a new roll of toilet paper onto the spindle is when my mother is visiting, and she swaps out that ominous paper tube for a fresh roll of derriere dabbers. But, trust me, you can do this, and do it safely.
The trick to it is to never point that spring-loaded spindle at your face. No one wants to lose an eye in a toilet paper changing accident.
Closing the refrigerator door. Perhaps this seems more dangerous to you than it actually is, because it's a two-part task. But, once you have determined that the door is in fact open, a state notable by the light emerging from its openness, pushing the door closed is actually quite safe.
Just be sure not to allow any body parts, yours or anyone else's, to remain inside the refrigerator while you attempt to close it. It's already messy enough in there.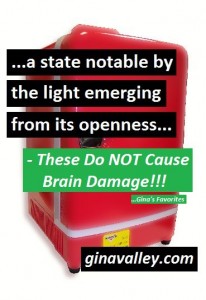 Putting a clip on an open bag of chips. The key here is to keep a firm grip on the clip while attaching it to the bag of chips, and to actually attach it to the bag of chips. Clipping your sister's nose or your brother's behind will not help to keep the chips from going stale.
Placing dirty laundry in the dirty laundry hamper. Contrary  to popular opinion, opening the dirty laundry hamper does not open some sort of inter-cosmic galactic worm hole and allow hostile alien life forms to invade our planet and to feast on your gray matter. There is nothing dangerous in the dirty laundry hamper. Not even dirty laundry.
It is in pristine, like-new condition, as it has never been subjected to a piece of dirty laundry. It is, at least it was the last time I checked, occupied by stray Legos, last summer's over-due library books, an AWOL lacrosse stick, and the only functioning CD player in our house. Please remove these items prior to placing dirty laundry into the dirty laundry hamper.
Deleting what you've already watched from the DVR. I know that ending a relationship is difficult, and potentially traumatic. But, I promise you, your favorite TV series, sports game, and or movie will not hold it against you if you delete it after you've viewed it.
I know that funny pizza commercial is in that recording. I know that episode has you friend's cousin's dog walker's niece as one of the 200 extras in the crowd scene. I know that game has the worst call ever in the history of sports. But, you've got to be strong and click "delete." After all, I need space to record House Hunters. The couples on there aren't going to hate themselves.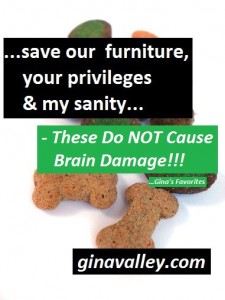 Feeding our dogs dinner before they whine, bark, and chew on the kitchen table leg for an hour. Much as it will confuse them, and it will, feeding our dogs at their dinner time instead will save our furniture, your privileges, and my sanity. Your mind will likely be clearer when you don't have to pretend not to hear them barking and whining 4 inches from your head.
Returning the gallon of milk to the refrigerator. I get it. Obviously, several of you are hoping to become artisan cheese makers, but you've got to trust me on this. You're way off. Milk-congealing-on-the-counter is not the kind of cheese true artisans make.
Now, if what you're trying to create is a new life form, you might be right on the money. I'm pretty sure that gallon on the counter right now has a pulse.
Wearing a coat on a cold day.  Wearing a coat is not a punishment. It's not an attempt to embarrass you or to destroy the cohesiveness of your carefully selected outfit. It is, in fact, a way to keep you warm, so that your body doesn't have to work so hard to do so. This frees up some of your body's energy to work on other things. Like hanging up a wet towel.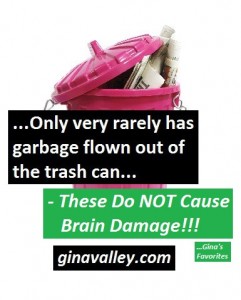 Putting used paper plates in the trash can. Only very rarely has garbage flown out of the trash can when someone opened it to deposit a used paper plate. If you are truly concerned that this rare, but not unheard of in our home, phenomena might repeat itself, were you to attempt to place your used paper plate into the garbage receptacle, feel free to don the paint ball mask and a biking helmet.
And, smile, because I will totally be taking a picture of that.
Hanging up a wet towel. I understand that you're scientifically-minded, and enjoy conducting experiments on the bathroom floor. But, I just don't think you're breaking any new ground with the towel-turning-into-a-smelly-moldy-heap experiment. Let's face it, that's been done to death. Death of our hardwood floor. Death of your favorite t-shirt. Death of the cells inside my nose.
Perhaps you'd care to investigate counter-acting the forces of gravity by hanging a wet towel on the hooks attached to the bathroom wall for just that purpose. Just don't stand too close to the hook while you do it. We don't want to have an ear-on-the-hook situation. Again.
Not a brain-damager in the bunch.
Probably.
Laugh Out Loud!
-gina
What simple things does your family seem afraid to do? Do they think it causes brain damage? Shoot me a comment. I'm looking forward to hearing what you have to say.
Photos courtesy of 
Stock.xchng
 – Used with permission.