I'm A Horrible Person
by Gina  Valley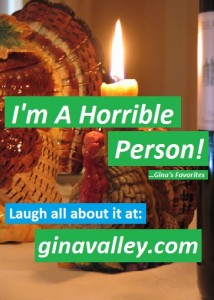 I'm a horrible person. I admit it.
I hate those November Daily "I'm thankful for…" posts.
I know that's terrible.  It's such a nice thing for people to do.  I've even complained about people's general lack of gratitude on several occasions.
But, I can't help myself.  I hate those.
I don't know what exactly it is about them,