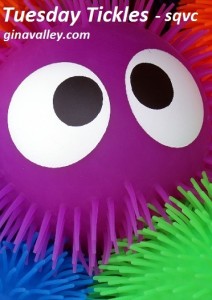 Tuesday Tickles – sqvc
Complied by Gina Valley
I love to share giggles.
Here's some of the tweets
that made me laugh in the last week.
Things that should never happen before I have my coffee: 1. Screaming 2. Talking 3. Asking to watch Caillou

— YKIHAYHT (@YKIHAYHT) July 14, 2014
The fact that I'm so used to saying "Please stop licking me"