Are You Feeling Lucky?
by Gina Valley
As I mentioned before, I'm travelling this week (all business – no fun, well, I do always manage to find a little fun). Since the Extend Time Gods have been unwilling to extend time for me, I've decided to go with RetroGina Week this week on the blog.
Thinking about sitting in the car so much today, I remembered the first time (it was so much fun we repeated it) one of my kids (no one ever claimed responsibility. Go figure) left a box of crayons on the rear dash board of our car and created a lovely, rainbow-colored lake of wax that we never could get rid of completely.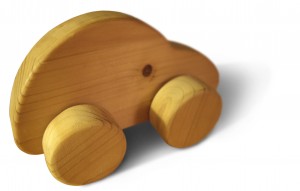 Every time that car interior got heated up, the wax would seep out of the top of the upholstery and into the unlucky passenger's hair.  Instant, water-proof, surprise highlighting.  It was excellent.
Children create some amazing things with arts and crafts supplies.  Sometimes mine even use them to make actual art or crafts.  Usually, they use them in much more "creative" ways.
In keeping with the arts and crafts theme, today's RetroGina post is my Kids Crafting. Wanton Destruction. It's a Fine Line post.  This is another favorite post with you, my dear readers.  It is the 10th most read post overall on the blog.
You can read my Kids Crafting. Wanton Destruction. It's a Fine Line post  in its entirety below, or, for you hardcore readers, you can click on one of these funky links and travel by the magic of the internet to the original post. 
Either way, remember to wear a hat if you sit in the back seat of our car if you don't want to experience the complimentary hair highlighting we're offering this month.
So, the parenting magazines and playground mommies finally guilted you into setting up a craft area for your kids.  Great!!!  Now you're wondering which of the 5 billion different items in the craft aisle at your local discount store to hoard and bring home.  No worries!  I've made a list to guide you.  Breathe slowly. You can do this. Probably.
Crayons – these little gems are supposed to be for coloring pictures on paper.   But, my kids use these to make free form wick-less candles in the backseat of our van.  (Note: nothing will remove these creations from the upholstery except the fabric of a new boss' suit when she unknowingly sits on them)
Pencils – these age-old standbys can produce delicate drawings with shading and texture.  But, around my house they are more commonly used to produce trips to the emergency room to check for scratched corneas, particularly if being "shared" with siblings.
Plastic Safety Scissors – these are a miracle tool in the hands of a child.  Although any adult would be hard pressed to get these to cut through tissue paper, any 2 year old can easily use plastic safety scissors to cut through the thick leather on daddy's recliner to see why it's so puffy, or to cut eye holes to peek out of through the living room drapes.  My kids have also given surprise hair make overs to their dad, their siblings, and the dog, all while the victim…uh…lucky recipient slept.
Glue sticks – these should be renamed "Don't You Wish We Had Some Glue" sticks because  no matter how many you own, they will all dematerialize the second you work on a project after the stores close. Well, not all of them.  You can always find that one useless, shriveled up, rock-hard one.   When glue sticks are around my kids prefer to use them to create 3-D drawings on the bathroom mirror, as belly button filler, or as a lip balm that keeps on giving.
Permanent Markers – these seem like a great idea, just like a lot of other terrible ideas seemed like a great idea. Like rice cakes.  And home bikini waxing.  Seems like we could use permanent markers to label items such as backpacks, clothing, and lunch boxes.  But, no such luck.  No permanent marker worth its salt is findable when there is anything that is supposed to be labeled permanently anywhere in the vicinity. These only turn up in the hands of children, and only when they have selected a sibling, wall, pet, or piece of furniture to label. My kids particularly love to use them to make facial tattoos, especially right before grandma is due to arrive. (Note: permanent marker can only be removed easily when doing so will result in the permanent loss of an expensive item.)
Washable "School Glue" – Note the wording on the label carefully.  It says "Washable."  It does not say "Will wash out of stuff it's not supposed to be on."  Nope.  Good luck with that!  My kids like to use "School Glue" to make books into solid blocks, to create clothes that stand on their own (this is just one of the techniques they use to create that), and to secure drawers permanently shut.  No one will admit it, but I know someone used it to make the dog's ears stiff last Christmas.  He looked like he could fly!
Transparent Tape – No matter how many rolls of this you buy, you will never be able to find one during an actual tape-necessitating situation.  Make peace with that now. When your kids need it to make their faces scary to frighten siblings or pets, or to wrap thick layers around Barbies to produce Barbie Mummies, or to attach artwork to the new HDTV screen in the family room they will have no trouble finding multiple rolls around the house, even if you have never owned any.  My kids have also been known to use it to wax daddy's legs while he naps.
These items are all available at discount and craft stores.   While you're out buying them be sure to stock up on bandages and gauze, and to get the route to the nearest emergency room, as well.  Might be a good idea to double check your home insurance policy, too.
Happy Crafting!
Laugh Out Loud!
-gina
What is your kids' favorite tool of destruction … I mean crafting medium?   Are you a crafter person or a disaster person?   Shoot me a comment.  I look forward to hearing all about it.