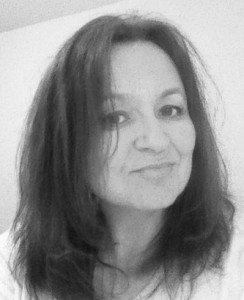 Hi All,
Welcome!
I'm Gina Valley and I'm so glad you're here!
People have always told me that I'm funny, but I'm not. I am, however, surrounded by family, friends, perfect strangers, and even pets, who are, unbeknownst to themselves, funny all the time. Luckily, I'm very observant, and I'm excited to share those observations here with you.
You can also catch up with me on Facebook and Twitter. I look forward to hearing from you.
I live in Los Angeles, California with my husband (The Professor), our pack of kids, and so many pets that I am guaranteed a successful insanity plea if I'm ever in criminal court.
Like everyone else, between family, home, work, and friends, I overfill my 24 hours every day. Time flies, and I just hope that I am getting more right than wrong as I bumble along. There are a lot of rough spots, but if I dig deep enough I find a nugget of humor in every pothole and speed bump along the way.
I look forward to getting to know you as we cruise along together. I'm happy that you're joining me on this crazy ride called "life." It's tough, but it's worth it. Jump in, hang on, and let's go!
Laugh out loud!
-gina
PS Would someone, please, shut the front door before we drive off? You know, just for a change of pace.