Got back from a road trip early this morning.
I was in San Francisco on Sunday for a rehearsal for Listen To Your Mother – San Francisco.
(It's going to be an amazing night. Grab your tickets now. Each and every one of the 14 pieces being read is fantastic and amazing and completely different. Bring anyone who mothers or has a mother or just likes to laugh.)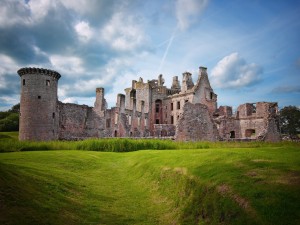 We, The Professor and I, made it a one day road trip. We planned to leave at dawn on Sunday (sounds kind of Braveheart-ish, doesn't it?), and to drive back to LA right after the rehearsal was done.
I love road trips. I can get a year's worth of material from a really bad one. Even a well-executed road trip will give me at least a couple months' worth of giggle prompts. I wish there was a way to get all of that without being stuck in the car all day, though.
Trying to do the LA to San Francisco and back roundtrip in one day is always a tough gig. When you have arrangements to make for children included in the planning, it gets a bit more complicated. When you have two 10 week old puppies, they tend to throw a whole additional set of wrinkles into the mix.
Naturally, as we were finishing up preparations  and loading the car in the pre-dawn light, our puppies decided it was time to get up, and that they needed to play with one of us giant, furless pack members right away in order to have their lives be complete. As we were on a strict departure schedule, neither The Professor nor I had time for puppy romping. So, since it was his turn to be Odd Hours Puppy Wrangler, we rousted Son#2 from his bed to hang out with our short furry family members (one of whom is his).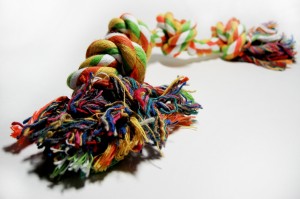 My teenage son was willing, although less than totally enthusiastic, to take his turn as puppy minder and playmate. He took his usual puppy sitter position, lying flat on the floor with his eyes protected by an arm. The puppies were thrilled and happily began using him as a trampoline, a spring board, and, occasionally, a chew toy.
With our puppies otherwise entertained and the rest of my children sleeping, I was able to finish working and to print out the rest of my notes, while The Professor busied himself loading the car. When I came back into our family room with my printouts, I found that even though the puppies were still  bouncing off of him, Son#2 had dozed off on the floor.
"This," I said to The Professor, "is what he calls 'watching the puppies.' Someday his wife is gonna have a fit when his kids have destroyed the house while he does this."
Fortunately, our puppies were happily wrestling on top of his legs, looking what I should have known was far too innocent.
The Professor and I shared a giggle and an eye-roll, remembering how our teenage son had mentioned that the puppies were "not much work at all." Sure, if you're the one who gets to sleep through it.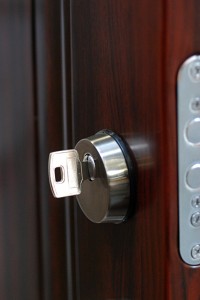 The Professor went to lock our back door, in preparation for our imminent departure.  I heard him let out a yell.
"What's the matter?" I hollered in his direction.
"I just stepped in a giant poop right by the door," he answered, sounding not particularly happy.
I stifled my laughter and answered as matter-of-factly as I could, "That's not possible, dear. He's clearly watching the puppies."
"I think someone's tummy is upset, too. This's really gooey. It's disgusting," he said.
"We can throw out those shoes," I suggested, trying to keep the giggles out of my voice. I knew there was no way I was going to clean them.
"I'm barefoot," he announced.
I didn't answer him.
I was laughing so hard that I couldn't speak.
The more I thought about it, the more I laughed. I could picture it oozing between his toes. I certainly wasn't going to see the really thing. If I did, I wouldn't be able to let him in the house ever again, much less leave for a road trip with Professor Poopy Toes in 10 minutes, as was scheduled.
Meanwhile, our puppies had curled up together on the floor, pressed up against snoring Son#2. All three of them were looking sweet and precious. Seeing them peacefully slumber, each appearing far too angelic to have done the dastardly deed,  made me laugh even more.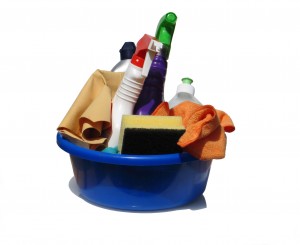 Fortunately, The Professor had been able to reach the disinfecting wipes from where he was hobbled. There was no way my wimpy stomach could have handled entering the poo-poo hot zone.
"It's coming off pretty well," he announced. "I just feel sorry for whoever owns these pink flip flops the pup made his deposit on. They'll never be the same."
I stopped laughing.
Those were my flip flops.
Laugh Out Loud!
-gina
Any non-smooth departures for you recently?   Any furry family member leave you a "gift" somewhere inconvenient recently?  Who gets to handle those charming surprises around your place?  Shoot me a comment.  I'm looking forward to hearing all about it.