A Funny Thing Happened On The Way To The Funeral
by Gina Valley
Everybody likes a funny ending.
Granted, when we talk about funny ending we're usually talking about a movie or book.  But, honestly, a little humor at the end of a life here on earth goes a long way, too.

I was reminded during some giggle worthy occurrences at my husband's mom's services this weekend how healing a giggle is, at even the most solemn occasions.  In fact, some things are funny at a funeral that aren't necessarily funny at other times.
The officiant at my mother-in-law's services this weekend caused us to giggle several times, even though I'm sure he didn't intend to.   One time was when my husband's sisters were going to read a poem and he announced them by saying, "Someone's gonna read somethin' now."
Well, that was true.  Someone was about to read something.  Why get bogged down with details about them being her daughters?  Don't want to clutter up the service.
It's not like he talked about senior citizens getting scammed online these days or went on for several minutes about how he never chose to be born.  Oh wait.  Yes, he did.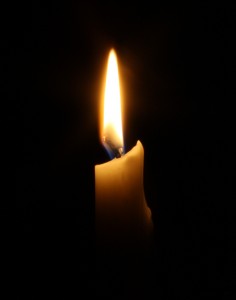 The big screen hanging behind the speakers' podium to show a slide show of photos of my husband's mom at the end of the service was displaying a video of a candle flickering beautifully.  It was a lovely background for the services.  Until the laptop it was being sent from entered its screen saver mode.
Suddenly the gently flickering candle was replaced by a black screen with the bright Windows7 icon flashing boldly every few seconds.
The funeral director couldn't figure out how turn it off, so I slid out a side door and into the audio-visual room.  Then, using all of my experience from years as a rocket scientist (have I mentioned I was in satellite design?), I got the laptop under control.   It was a complicated computer science solution, too.  I wiggled the mouse, causing the screen to refresh and the candle to reappear, as if by magic.
People probably thought my youngest son had a bladder condition because he darted out the side door every 4 or 5 minutes during the service.  Actually, I was sending him out to go wiggle the laptop's mouse, all in the name of pretty background preservation.
I figured he was the only one who could do it without people thinking he was being rude.  Who's going to deny a little kid access to the facilities?  Sure, they probably thought he was headed for off-loading facilities, not to adjust the electronics.  But, no harm, no foul, right?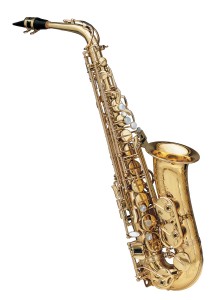 At the grave side service for my mother-in-law, my husband played Amazing Grace.   It was lovely.  It was touching.  It was apparently confusing for the funeral director, who, from that point on, referred to my husband as "That Guy Who Did The Music," as opposed to the son of the deceased.
Our pack and I have been calling him "That Guy Who Did The Music" ever since.
Several years ago my cousin, Jake, passed away, far too early in life.  He was young and had a great sense of humor.  I'm sure he would have been giggling had he been at his funeral to hear the officiant refer to his wife, Linda, by the wrong name.  Repeatedly.
He referred to her as "Lisa" almost every time he mentioned her.  I seem to recall he popped out "Lea" a couple of times, too.  He seemed to almost be trying to mention her name as much as possible, and each and every time he was wrong.  "Jake and Lisa went…"  "Jake and Lisa did…"  "Jake loved Lisa…"
The first time he did it, I was shocked.  I hoped no one else, especially Linda, had noticed.  The second time, I giggled and The Professor gave me a look.  The third time I snorted and The Professor shushed me.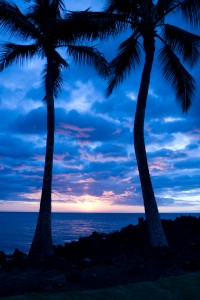 At one point the officiant said, "Last summer Jake and Lisa enjoyed a wonderful vacation in Hawaii."  I leaned over to my cousin, Claire, and asked, "Do you think Linda knew about that?"
It was all giggles for the rest of the service for everyone from then on out, including Linda, who, by the way, we all refer to as "Lisa" now.
But, I think my favorite funeral flub happened at my husband's Great Aunt Bernice's funeral.
Aunt Bernice did not have a terribly well-developed sense of humor.   Things needed to be her way or the highway.  But, compared to his cousin, Pamela (not "Pam." "Pam" is not an acceptable substitute for Pamela, as we had been scolded several times), Bernice was a barrel of laughs.
Cousin Pamela tends to be a bit persnickety.  She lives alone in a large house that always has everything put exactly where it goes.  She likes things done right, and by "done right," she means done her way.  She's not the least bit shy about making it clear to folks that they're doing something (or everything) wrong.
So, while I was driving our van along the narrow, winding roads through the hills of the cemetery, following Great Aunt Bernice's funeral procession to her burial plot, I was not terribly surprised to hear Son#1 say, "Why is Pamela directing traffic?"  It's quite in her nature to do that sort of thing, even though we mere mortals might note that it wasn't her place to do so.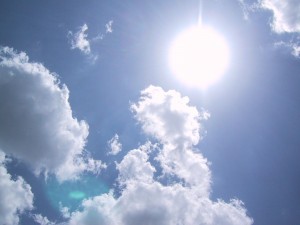 I looked far ahead, and, sure enough, there was Pamela in the center of the road, being none too subtle with her signals to the drivers about where to go.  She's quite tall and could easily be seen above even several of the SUV's in the procession.  The wind was blowing her bright red shoulder length hair.  The sun seemed to make her yellow jacket glow.  We all chuckled a bit at the sight.
Pamela, with her bright red hair and her height of nearly 6 feet, and her…well… she's quite…um…gifted width-wise, particularly in the seat region, is quite a distinctive looking and easy to spot person.  Standing in the middle of the road, directing us where to park made it impossible to mistake her.
That is, right up until we pulled up next to her, receiving our wave directing us to which side of the road we were to park on.
Just as I was about to open my window to make what would likely have been an ill received comment about how Great Aunt Bernice told me to park on the other side of the road, I realized something I hadn't noticed until I was so close to Pamela.  My pack noticed it at the very same instant.  I'm sure of the timing because at that very moment our van went silent.
And, my 11 year old son, staring through the window toward Pamela, said, "Hey, that's a dude."
Laughter filled our van, no matter how we tried to stifle it, as the person we'd been so sure was Pamela, clearly had a bushy, handle bar mustache (something I'm sure we would have noticed at the funeral had Pamela been sporting one). The more we tried to stop, the more we needed to laugh.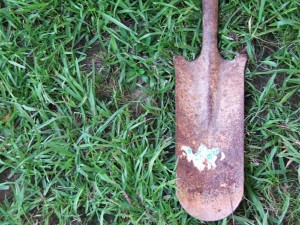 This gentleman, who we then realized worked for the cemetery, not only had the same generous pear-shape as Pamela and the same red, shoulder length hair, he also apparently had the same taste in clothes.   He was donning a bright yellow jacket nearly identical to one she was wearing that day.
It took us a couple of minutes to get our giggles out and to regain our composure.
Just as we were about to exit our van, Pamela, who had apparently been several cars back in the procession, walked by.
My 12 year old quietly quipped, "Why isn't Pamela directing traffic?"  We all burst out laughing again right there in our van in the cemetery.
Gotta love a funny ending.
Laugh Out Loud!
-gina
Have you had the giggles at an inopportune time?   What did you do to get rid of them?  Have you noticed someone else giggling at a solemn occasion and wondered what was so funny?  Do you think men should have bright yellow coats?  Shoot me a comment.  I'm looking forward to hearing all about it.
As always, thank you for reading.  I'm honored that you were here hanging out with me.